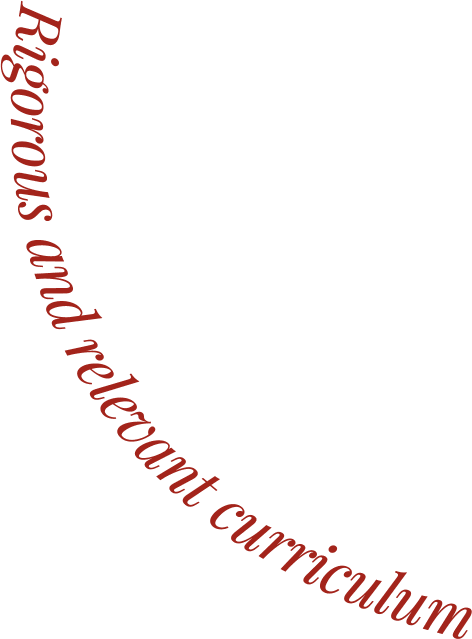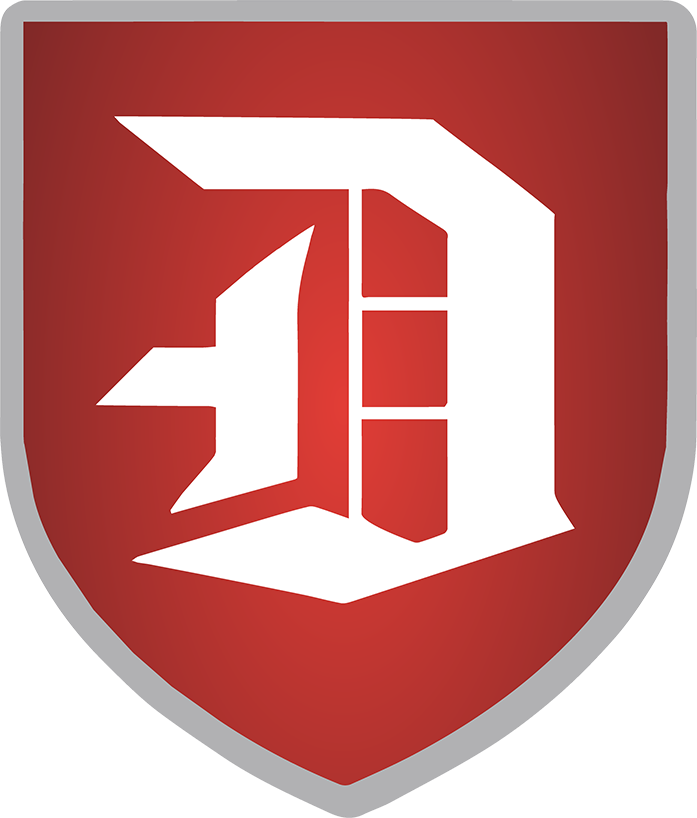 technology
science
engineering
mathematics
(STEM)
Servicing the following areas: Hays, Wimberley, San Marcos and Lockhart
A K-8 charter school dedicated to implementing and providing a rigorous and relevant curriculum which focuses on science, technology, engineering and mathematics (STEM).
Our curriculum is also designed to ensure that all students meet and exceed standards in Math, Science and Reading by offering a challenging curriculum consisting of advanced/pre-AP and high school credit courses to middle school students. Students learn in an innovative environment fostered by the use of advanced methods and technology.
about us
Doral Academy of Texas is a new, high-performing charter school coming to the Sunfield community in Buda, TX! We are a tuition-free, open-enrollment charter school. Families living within Hays, Wimberley, San Marcos and Lockhart ISDs are welcome to apply.
Learn More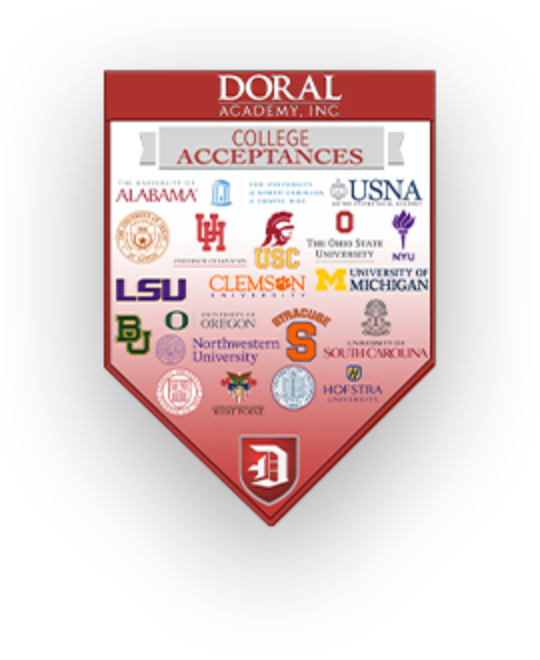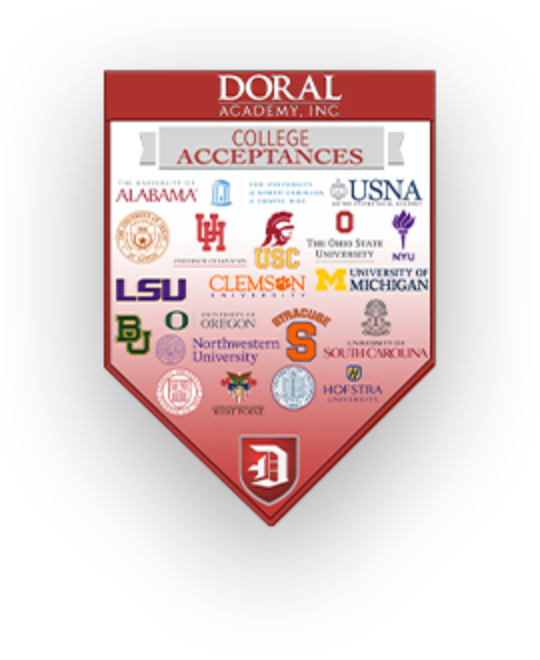 Upcoming Event
School Picture Day
08:00 AM - 03:00 PM
Lifetouch photographers will be on site to...
NEWS & ANNOUNCEMENTS
Join Our Team!
Doral Academy is hiring for the positions of Special Education Teacher, School Nurse, Custodian, and Student Activity Monitor. Sumbit your resume and application here!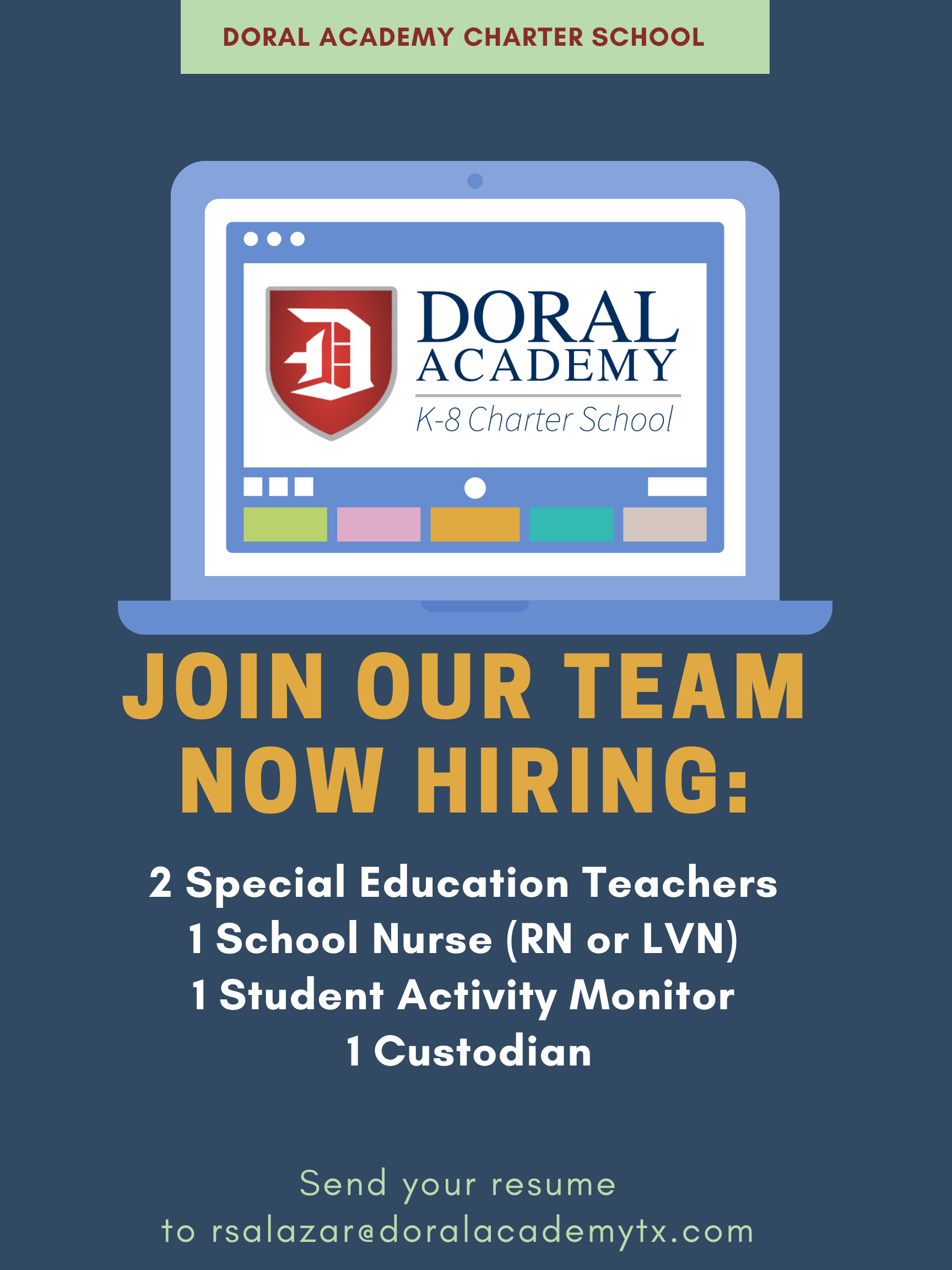 Founders Day Recap!
On March 4, 2022, we held our first founders day event, geared towards the celebration of the progress we have made coming together as a school community as the...